We're seeing tons of new releases this week! From Jon at
Khurasan Miniatures
:
"We're pleased to release the first two codes of our extremely xenophobic salamandroids, the Meso-Nai. The first code is Reach Force troopers in power armour, five models in unique poses.
The second code is a Reach Force Sectionmaster and a Photon cannoneer, the heavy weapon of the section, a versatile weapon that, depending on the setting, can unleash a storm of small bursts, or one mighty burst powerful enough to break a tank tread.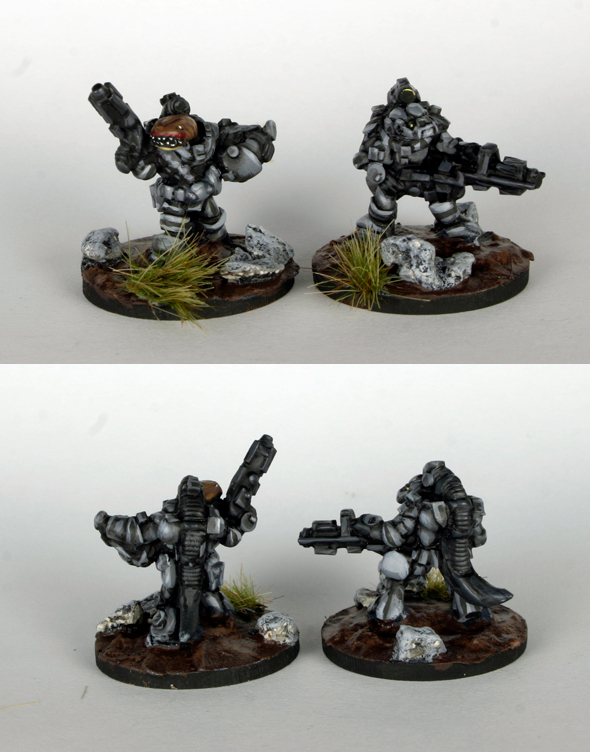 They are available now, here."
Check out
the TMP thread
for a more detailed writeup of the Meso-Nai background and a few hints about their upcoming vehicles.