The M2189 Caiman APC has finally arrived!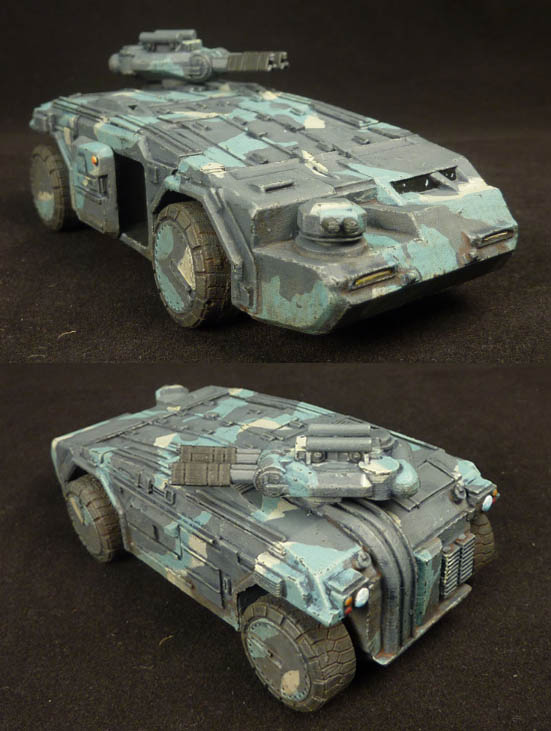 Ever since its announcement, this has been one of the most anticipated 1/100 vehicles of all time. It is now available from
Khurasan Miniatures
for $15.99 each. It's not a
perfect
copy of... that one vehicle from that one movie... but it's darn close. So for all you cinematic gamers, this is just the thing to take your Exterminators on another damn bug hunt. Even if you aren't trying to recreate certain popular settings, this is a great heavy wheeled APC, with significant armor and supporting firepower.
We'll keep an eye on
Khurasan
these next few weeks - Jon has promised tons of long-due new releases.
Cheers,
Chris